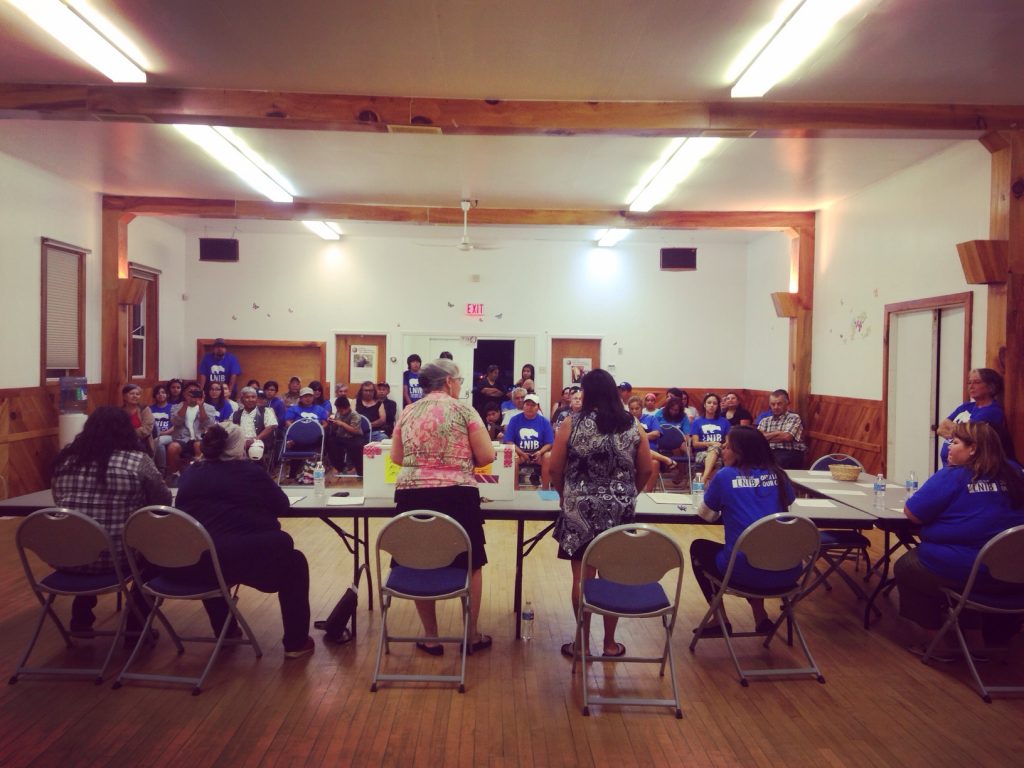 We voted YES to Land Code!
Tonight Lower Nicola Indian Band members made a historic decision to approve our Land Code and take back control of our reserve lands and resources from the federal government. The final count of the vote tonight was 288 votes in favour of the Land Code and Individual Agreement and 70 votes against.
With our Land Code, we will be the law making authority on reserve and will no longer be governed under the 32 Sections of the Indian Act. With an overwhelming 80% of voters casting their ballots in favour of the Land Code and Individual Agreement, our members have come forward with a strong message that we can and should have full governance authority over our reserves. As an operational First Nation under the Framework Agreement, we will have the ability to make more effective and accountable decisions about what happens on our reserve lands.
Members were welcomed to witness the counting of the votes at Shulus Hall following the close of the poll at 8pm. The count was lead with a prayer by Councilor Art Dick, followed by an opening statement from Chief Sam who expressed gratitude to all members of Council and the lands management team, together with members, who made this historic day possible.
The next step to implementing the Land Code will be for the Chief and the Minister of Indigenous and Northern Affairs to sign the Individual Agreement.
We thank every member that participated in this historic vote. Official results from the Ratification Officer and announcement of prize winner coming soon!