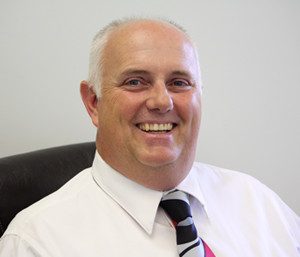 Hyrum Peterson, Director of Infrastructure
Email: hyrum.peterson@lnib.net

Public & Capital Works Executive Assistant: Vonna Moses
Email: vonna.moses@lnib.net
Public & Capital Works Clerk: Alison Cisco
Email: alison.cisco@lnib.net
Public Works Officer: Jerrod Peterson
Email: jerrod.peterson@lnib.net

Public Works Maintencance Technician Assitant: Skyler Peterson
Email: skyler.peterson@lnib.net

On Call Emergency - 250-315-8184
The Public and Capital Works Department manages the infrastructure and servicing requirements such as water, sewage, roads and member facilities for the Band. For more information please contact the Public and Capital Works Manager.
Water Conservation
Water restrictions are in effect until September 30 or further notice.
Even addresses water on even days, odd addresses water on odd days, between the hours of 6:00 am to 10:00 am or 8:00 pm to 11:00 pm.
Report an Animal Control Issue: Animal Control Issue
LNIB's Spay/Neutering Program:
Steps required for assistance:
Submit short letter to Public Works asking for assistance with minimum of two quotes from veterinary clinic, and in the letter please state which clinic you would like to use
You will then be contacted to come in and provide additional information for approval process
The department will assist with 80% to a maximum of $150 of spay/neutering cost only.
Once this has been reviewed, the Public Works Officer will contact you to inform you regarding assistance and amount
Once you make the appointment for your animal, please call the Public Works Officer so that a Purchase Order can be made out and left at the Band Office for you to pick up.
We deal with the following veterinary clinics:
Nicola Valley Veterinary - 250-378-6136
Merritt Vet Hospital - 250-378-2120
BCSPCA Kamloops Spay Neuter Clinic - 250-376-6055
Trnaquille Road Animal Hospital - 250-852-7883
If you have any questions, please call Jason Sterling, Public Works Maintenance Supervisor, at 250-378-5157
lnib-band-spay-and-nueter-application-2016
lower-nicola-indian-band-animal-control-by-law
LNIB Blue Bag Recycling Program
Please have your blue bin at the end of your driveway by 8:30 Wednesday morning.
The following are accepted (but please ensure containers are rinsed out):
• Aluminum trays - pie plates, baking trays & more
• Steel (tin) cans - soup cans, tuna cans, coffee cans & more
• Aluminum Cans - non-deposit beverage cans & more
• Plastic tubs - butter tubs, sour cream tubs & more
• Plastic food containers - ketchup, mustard, yogurt & more
• Plastic cleaning product containers - bleach, liquid laundry detergent, all-purpose cleaner, spray bottles & more
• Plastic toiletries containers - shampoo, liquid soap, mouthwash, contact lens solution, body wash & more
• Plastic drink bottles - non deposit only
• Paper - Writing paper, Computer paper, Newspaper, flyers, junk mail, envelopes
• Egg Cartons - cardboard only
• Cardboard - Empty Paper Towel, Toilet Paper, Cereal box, cracker box, detergent boxes & more
Look for the following symbols on the bottom of containers these items are included in the Blue Bag Recy­cling program

Please DO NOT put Glass, Syrofoam, Bubble Wrap or anything you can get a deposit for into Blue Bags.
Garbage Collection
We are asking that community members to deliver any items that are too large to fit inside the garbage bins to the landfill, not to leave it beside the bins and to place all garbage into bags. Large items are not included in pick up, makes our community look bad and this is not respectful.
Please make sure all garbage is in bags and the bags are in the bins.  Garbage left outside the bins attracts dogs and bears.
We thank you for your cooperation with this matter.
---
Associated Documents