Fun Day 2017- July 21st
Rocky Pines Community Centre Ground Breaking Ceremony
 
Yvonne Basil Memorial PowWow - photos from Sunday June 11, 2017

Turn me Loose in Shulus 2017
Remembrance Day 2016
Halloween 2016
Community Hoedown 2016
---
Solar Garden Project
       
                         

---
Turn Me Loose In Shulus 2016
       
       

---
Welcome Spring and Easter Celebration 2016
Lots more photos were taken!  See Community Services for your copy of prints of your family/child.
---
Community Christmas Party 2015
A great turn out, excellent food and plenty of entertainment from Santa and the children.  Copies of photographs are available from Community Services (there are over 200 photos of Santa and the children and some adults:  you'll remember if Ruth of Time f/Stopped Photography snapped your likeness).
---
Remembrance Day 2015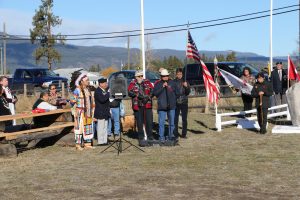 ---
LNIB held its first Annual General Assembly on Thursday August 20th at the Shulus Arbour.
       
       
       
Grads, Achievements and Elders were honoured:
Prizes were won, food was shared: